Scroll up! Scroll up! Eat A Scroll is on a roll.
Eat A Scroll came to cinnamon-scented life when Julian Chew (ex-owner of Ivanhoe's popular Lip Café and chef), discovered that his cafe was regularly selling out of their classic scrolls. Julian found himself baking dozens upon dozens of scrolls each morning to keep up with the demand of customers who had travelled across town to seek a dose of nostalgia (and buttery pastry). Combining forces with his creative wife Tammy, a retro-style, pop-up bakehouse was soon born on Collingwood's Smith Street. A fully-fledged scroll revival was underway!
Since then the freshly dubbed Eat a Scroll has found a permanent bakehouse just a few doors down from the original site. Unlike most other bakeries, they bake fresh batches multiple times a day and only for that one day. Their goodies are chemical and additive free and use organic ingredients. Eat A Scroll still serve the famous original scroll – frosted with dreamy cream cheese – alongside more adventurous creations topped with Snickers or caramel and Nutella or pistachio and cherry. Coffee Supreme coffees, mini scrolls and croissants expand the line-up. And, while scrolls are the heroes here, Eat A Scroll is gathering a cult following for their "cruffins" (that delicious love child of a croissant and a muffin).
Big names have now jumped on the scroll bandwagon. Top Shop, Myer, Kate & Co PR have all enjoyed the scrolly goodness at their pop up events and as thank you gifts while Bellabox, Pacific Brands and Broadsheet all welcomed the easy-to-hold mini-scrolls into their offices with open, hungry arms. More recently, wedding and event planners have favoured the scrolls for their every-so-popular dessert bars.
If you're lucky you might discover Eat A Scroll at the Flour Markets or a smattering of hand-picked Melbourne cafes. Simply follow your nose towards the spicy scent and memories of your grandmother's kitchen.
Check out the website – EATASCROLL.COM.AU
Portfolio Details

Skills
Adobe Illustrator, Layout, Design, Typography, Creative Thinking, Marketing, Printing, Vision, Typography, Packaging, Website Design.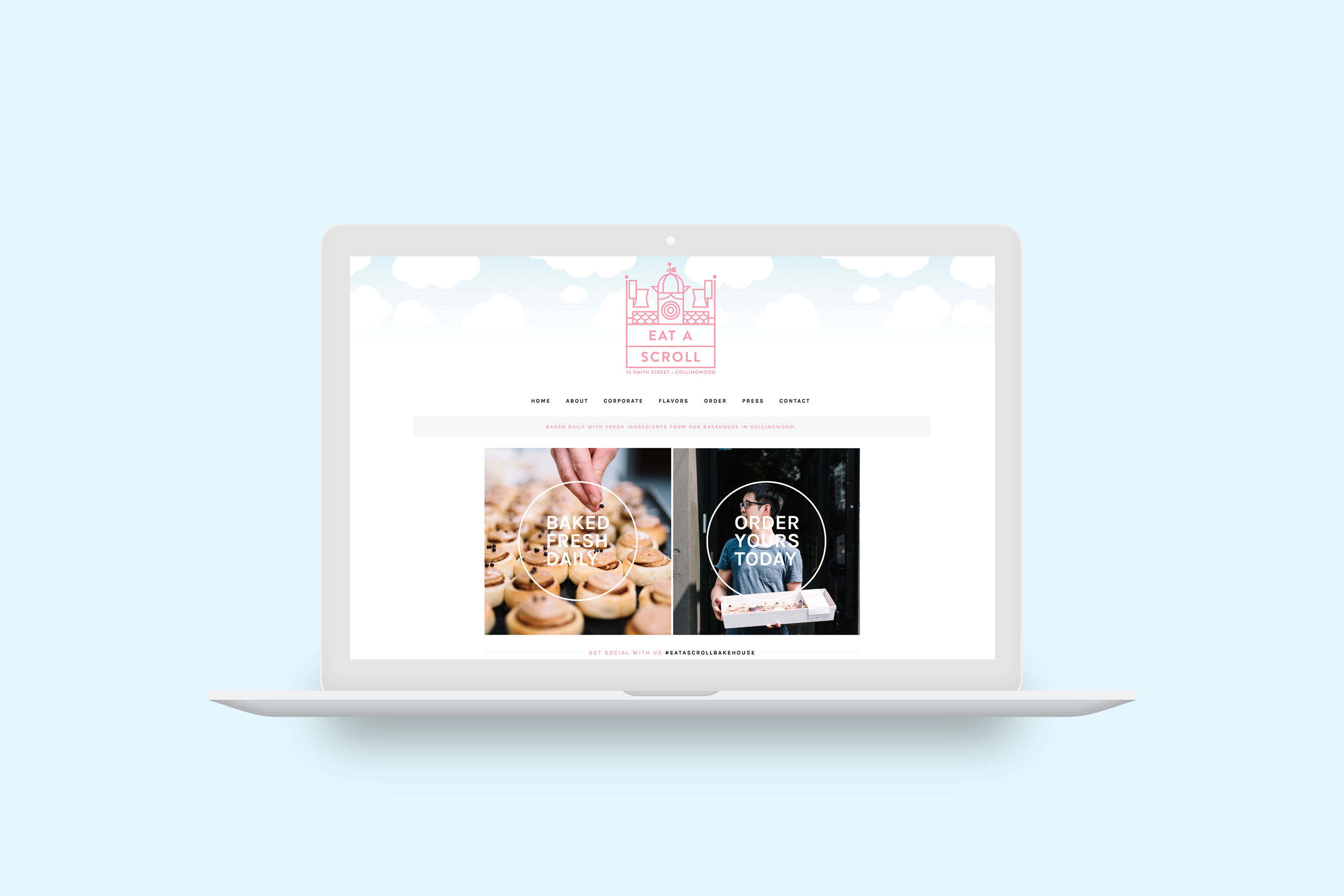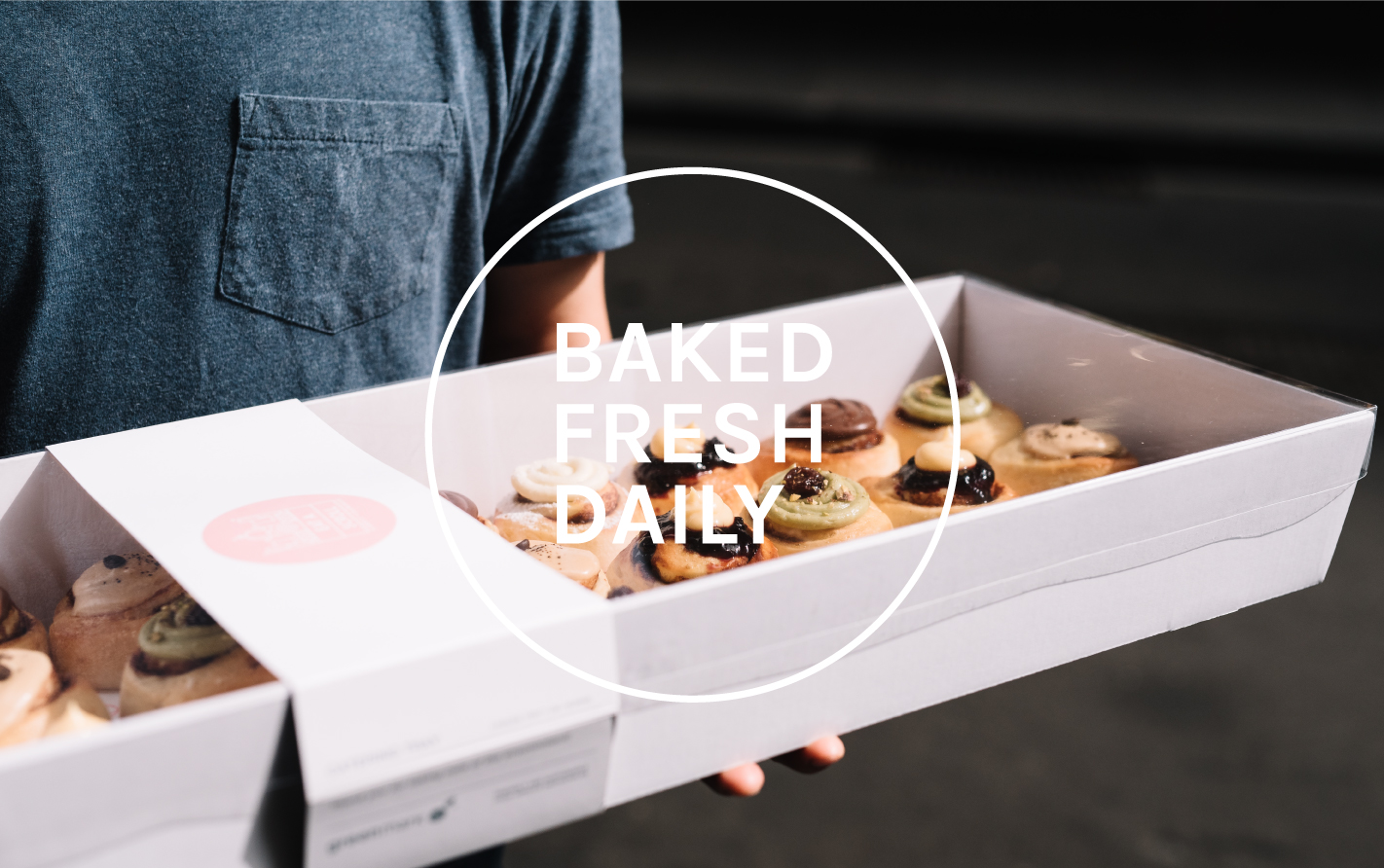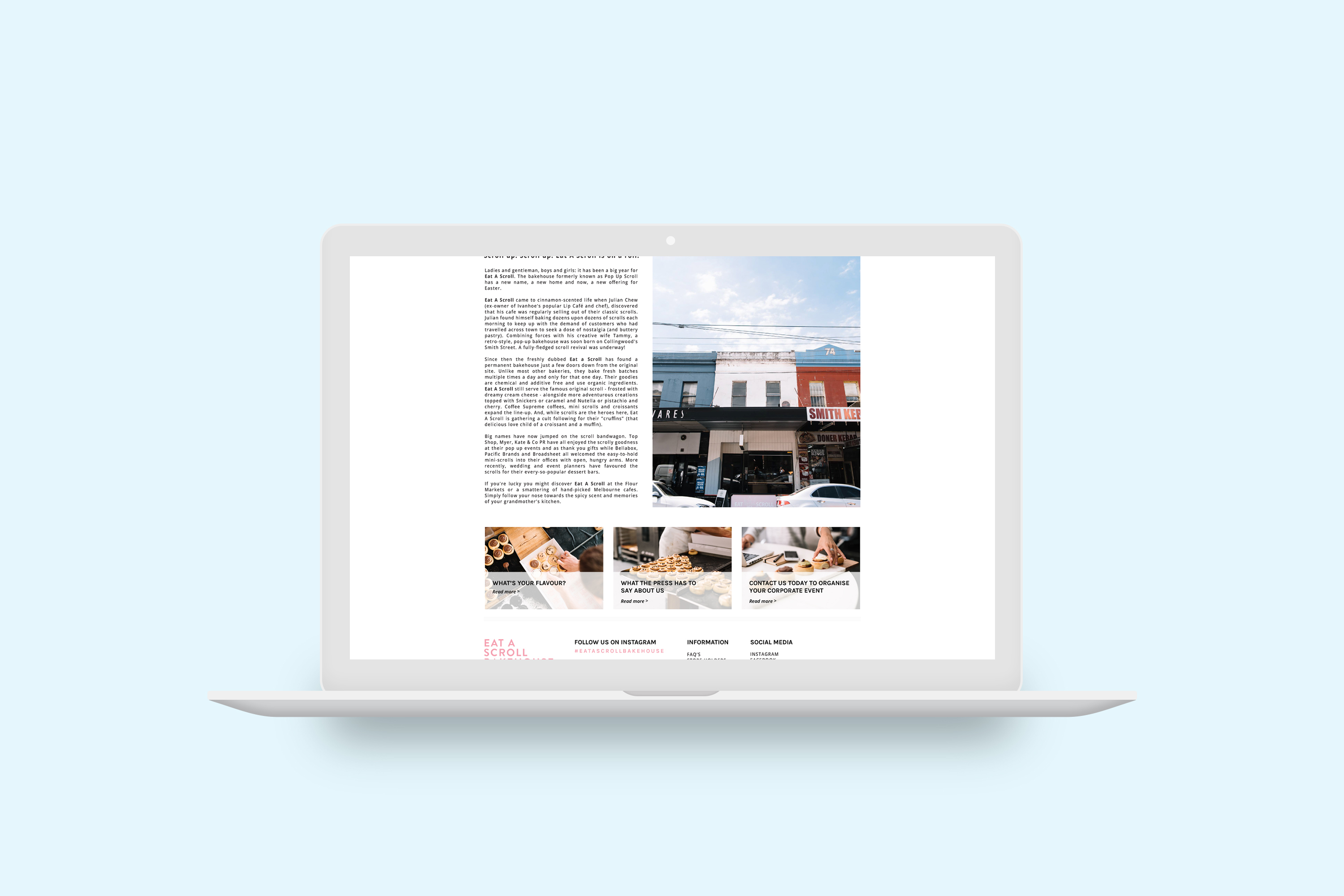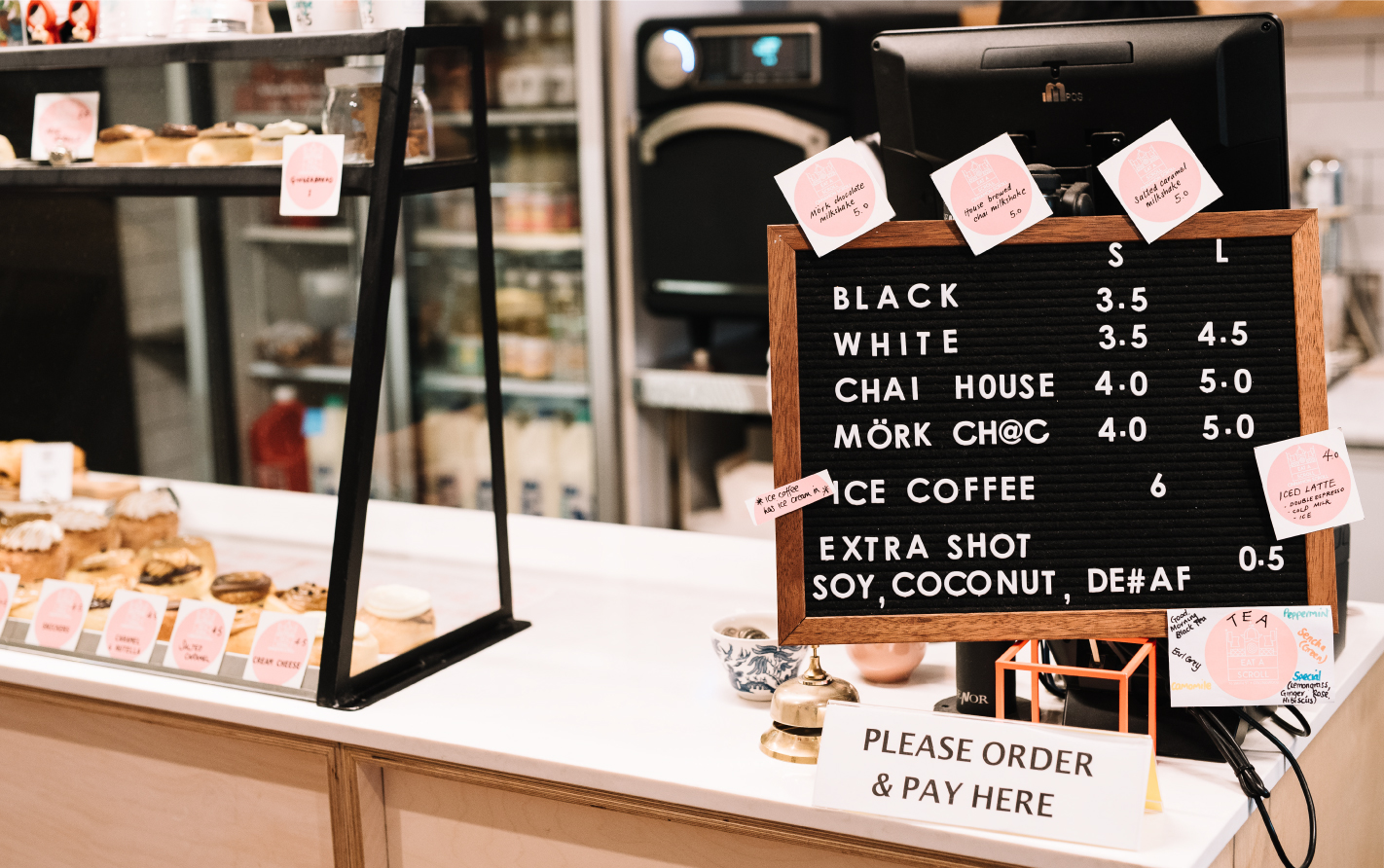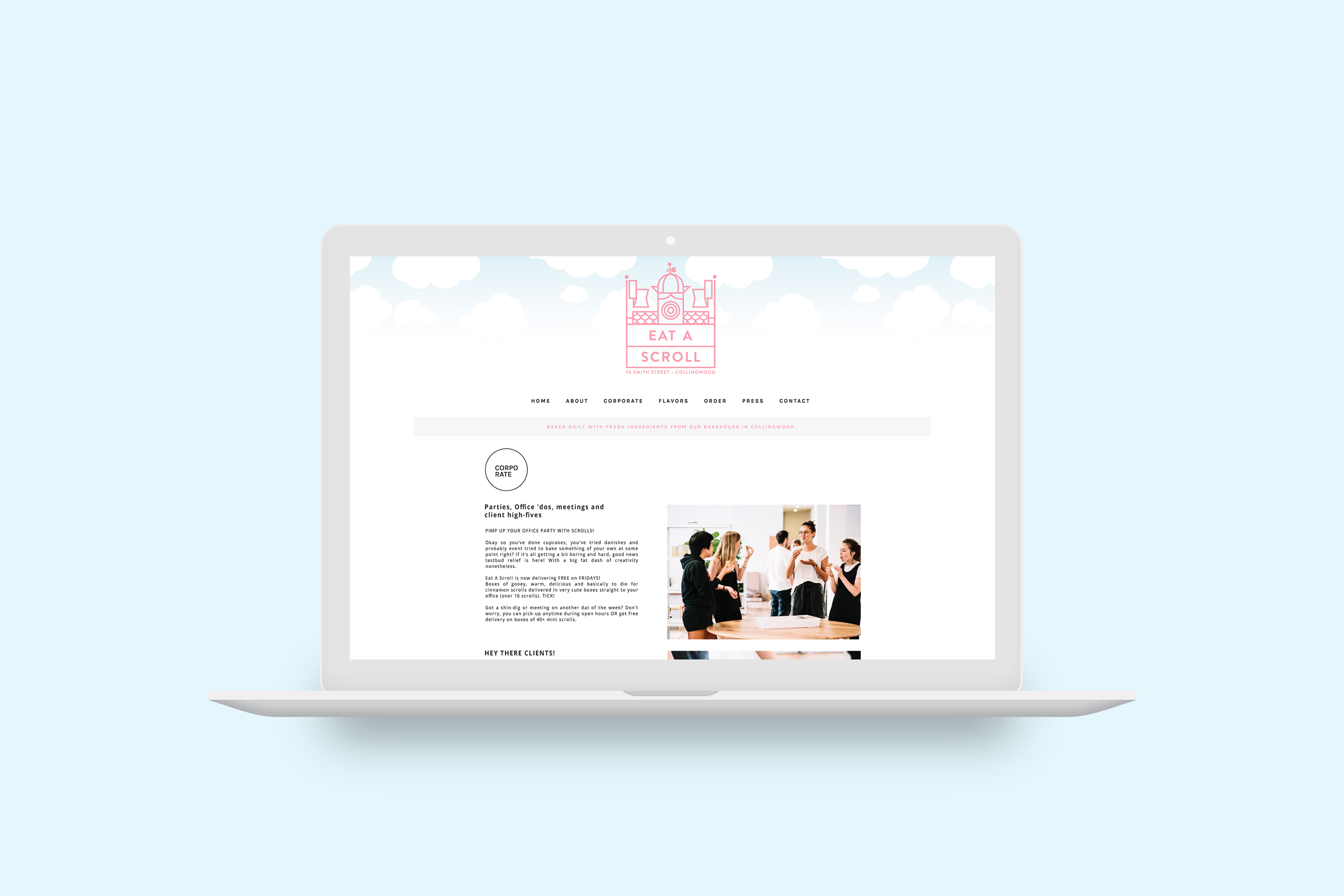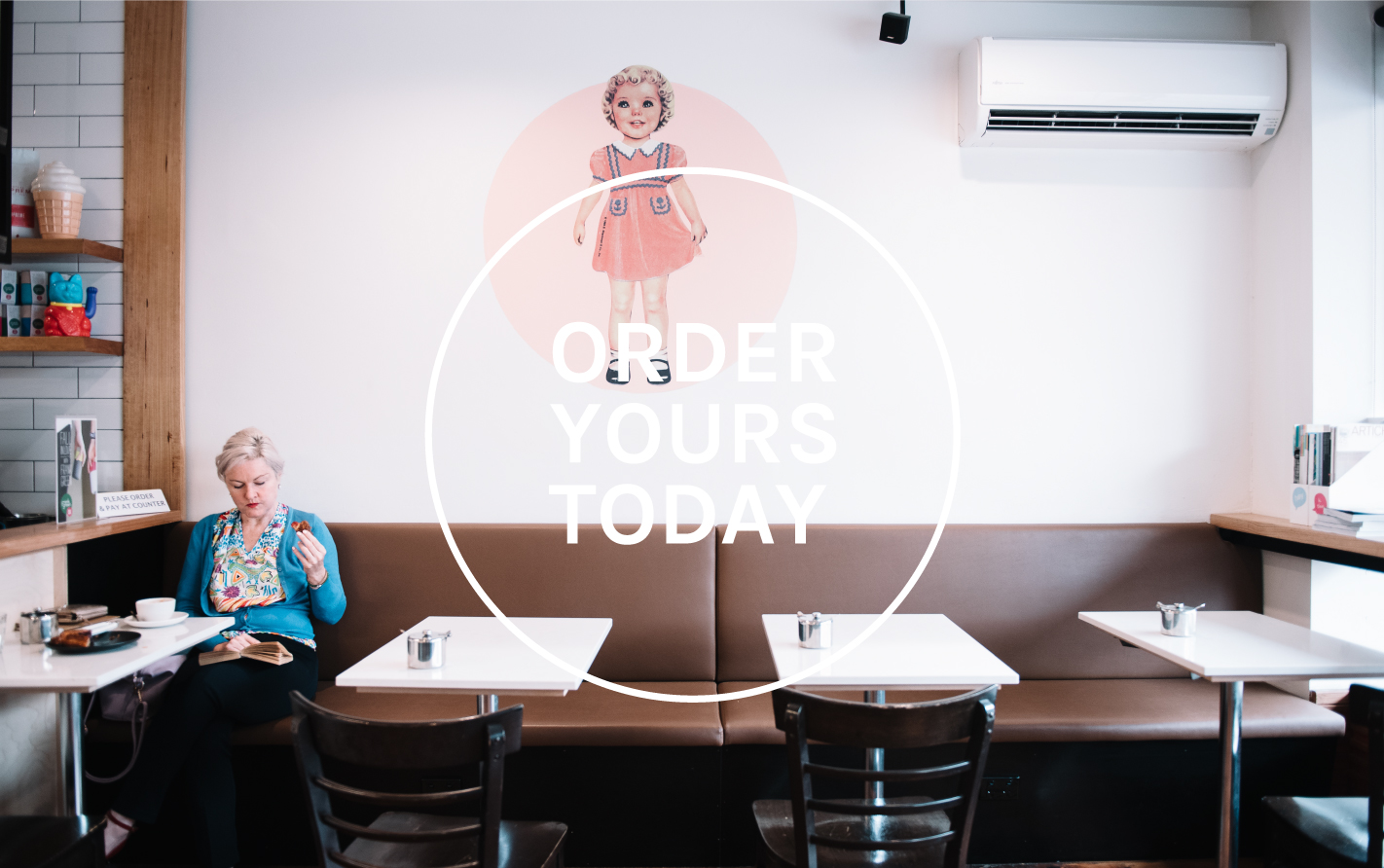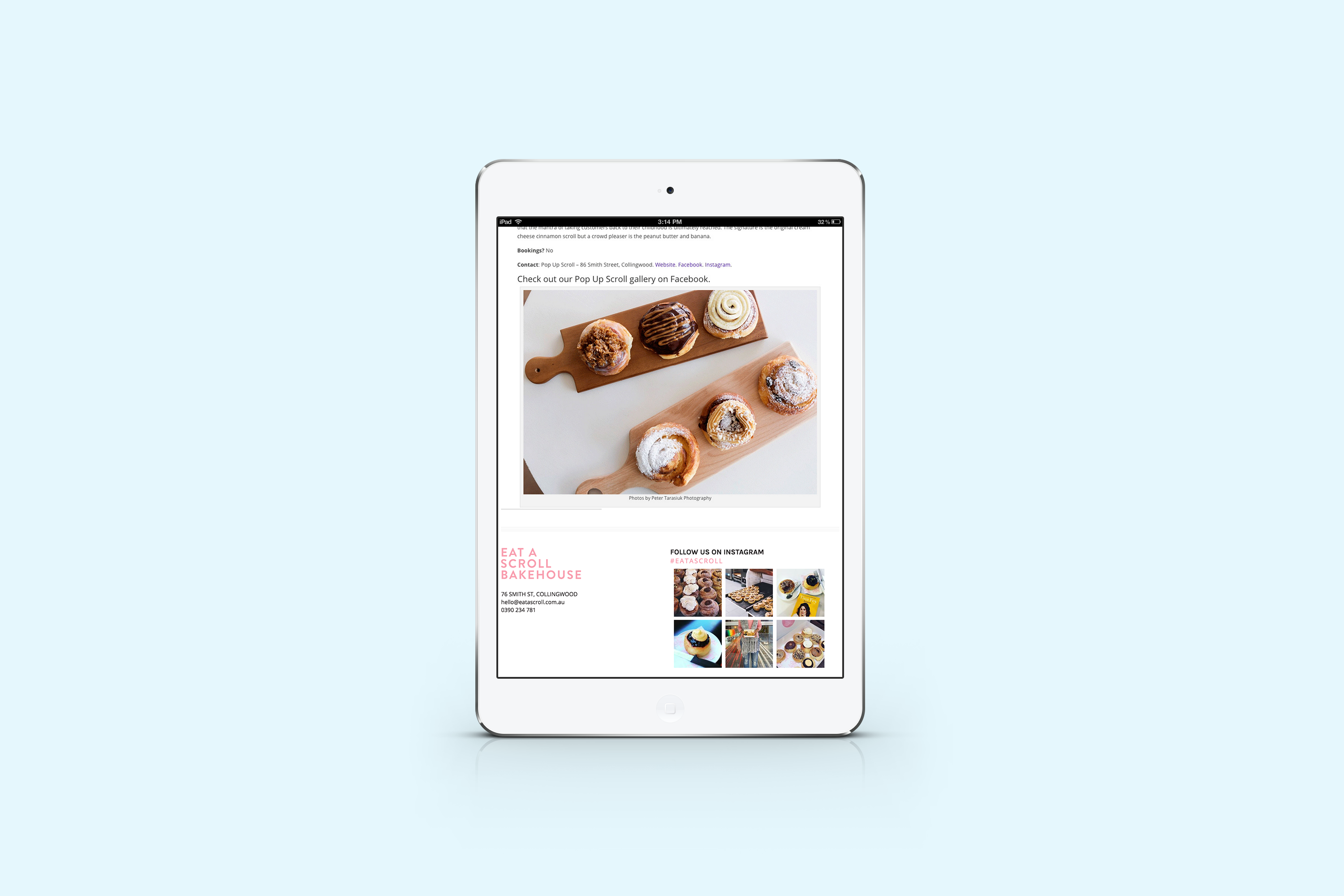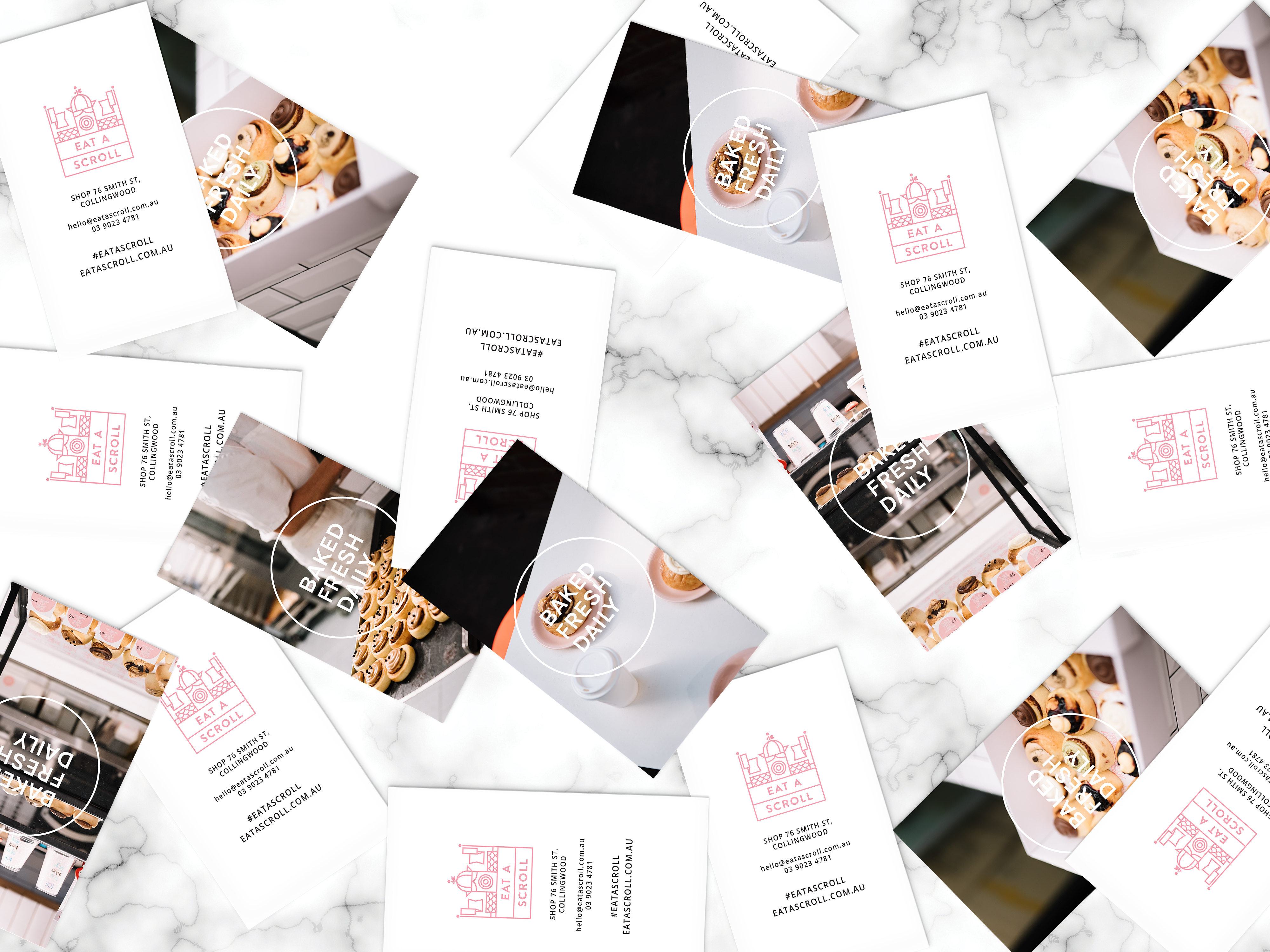 Leave a Comment