Portfolio Details

I recently worked with the team at Sandbox Properties to develop a website that reflected the business and style of properties they develop. This website is one of my favourites to date. Everything just fell into place and worked so perfectly together and I am now excited to reveal the outcome.
Sandbox Properties is a bespoke development business based on the Gold Coast. Sandbox develop properties with lifestyle and good design in mind.
The founders are both locals, established community members, are raising their families on the GC and task themselves to genuinely leave lasting impressions with the work they do.
Here are some words from my clients which had me in big happy sobbing tears. It's results like this I do and LOVE what I do and it's hard to even call it work.
" Thank you. Thank you. Thank you. What a brilliant team to be working with. So obliging, efficient and committed. I am beyond grateful! As a small token of my appreciation, I just deposited a wee "thank you" gift into your account. Look forward to working with you more + more down the line. Just know, all you do is greatly appreciated."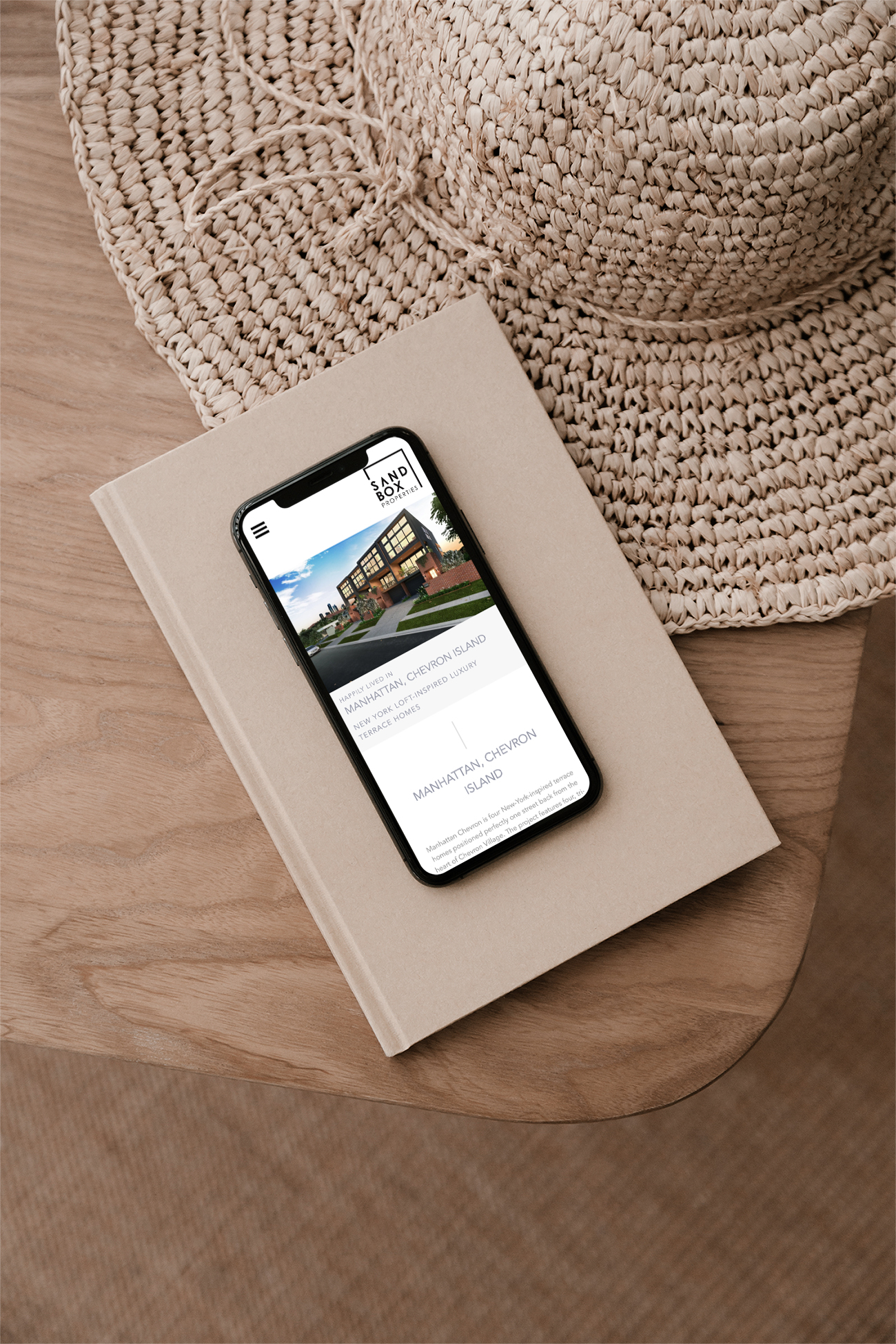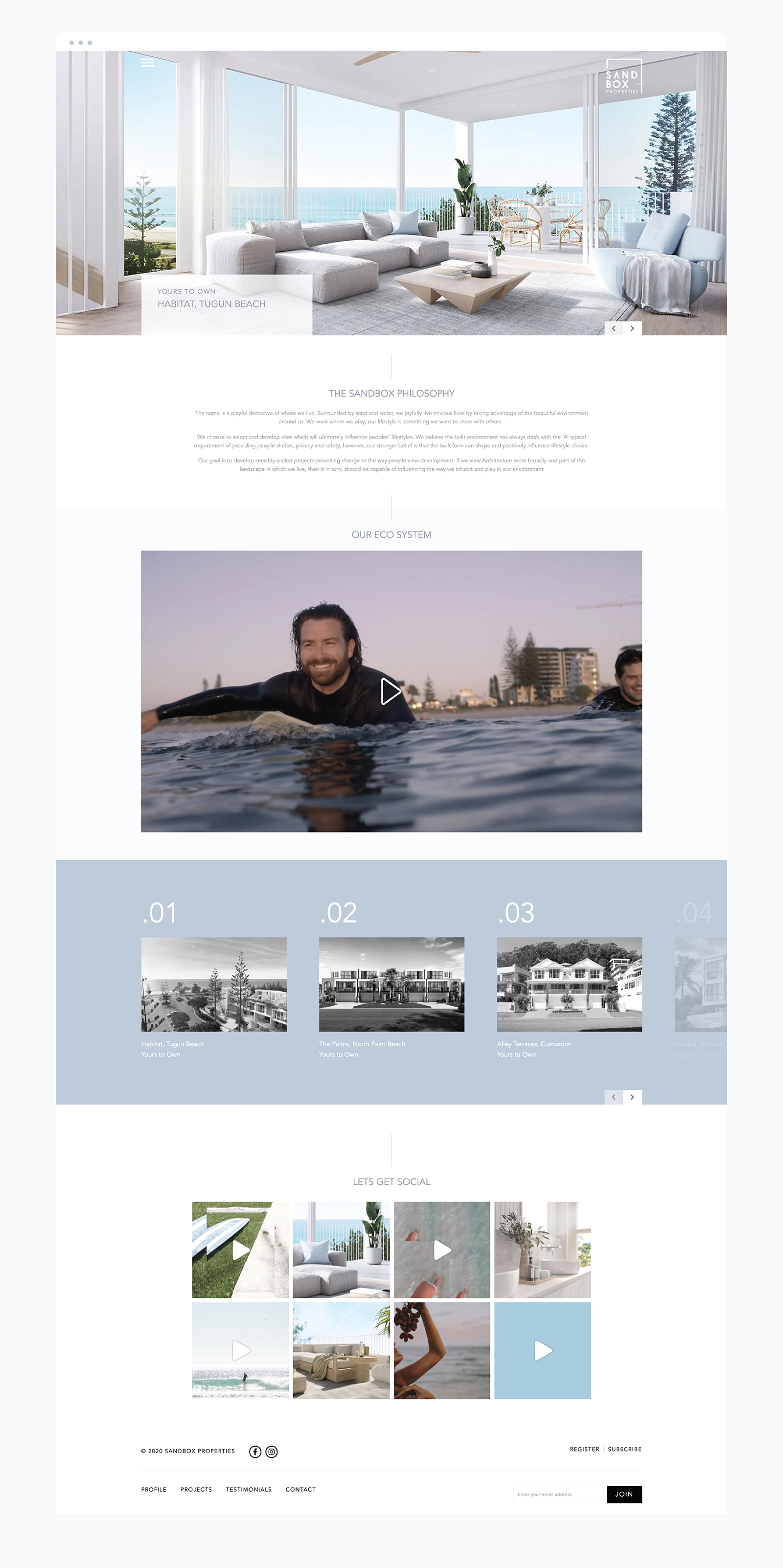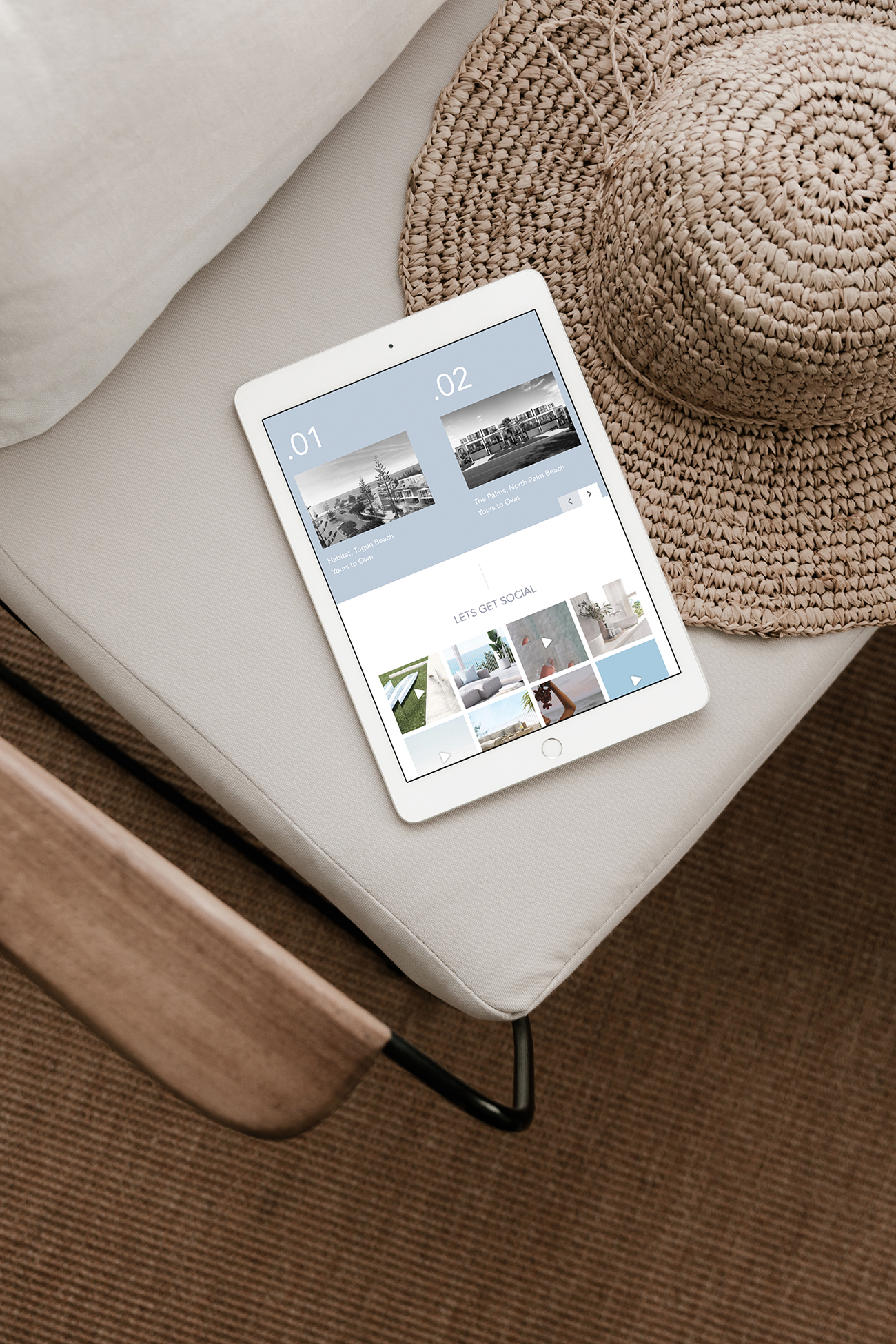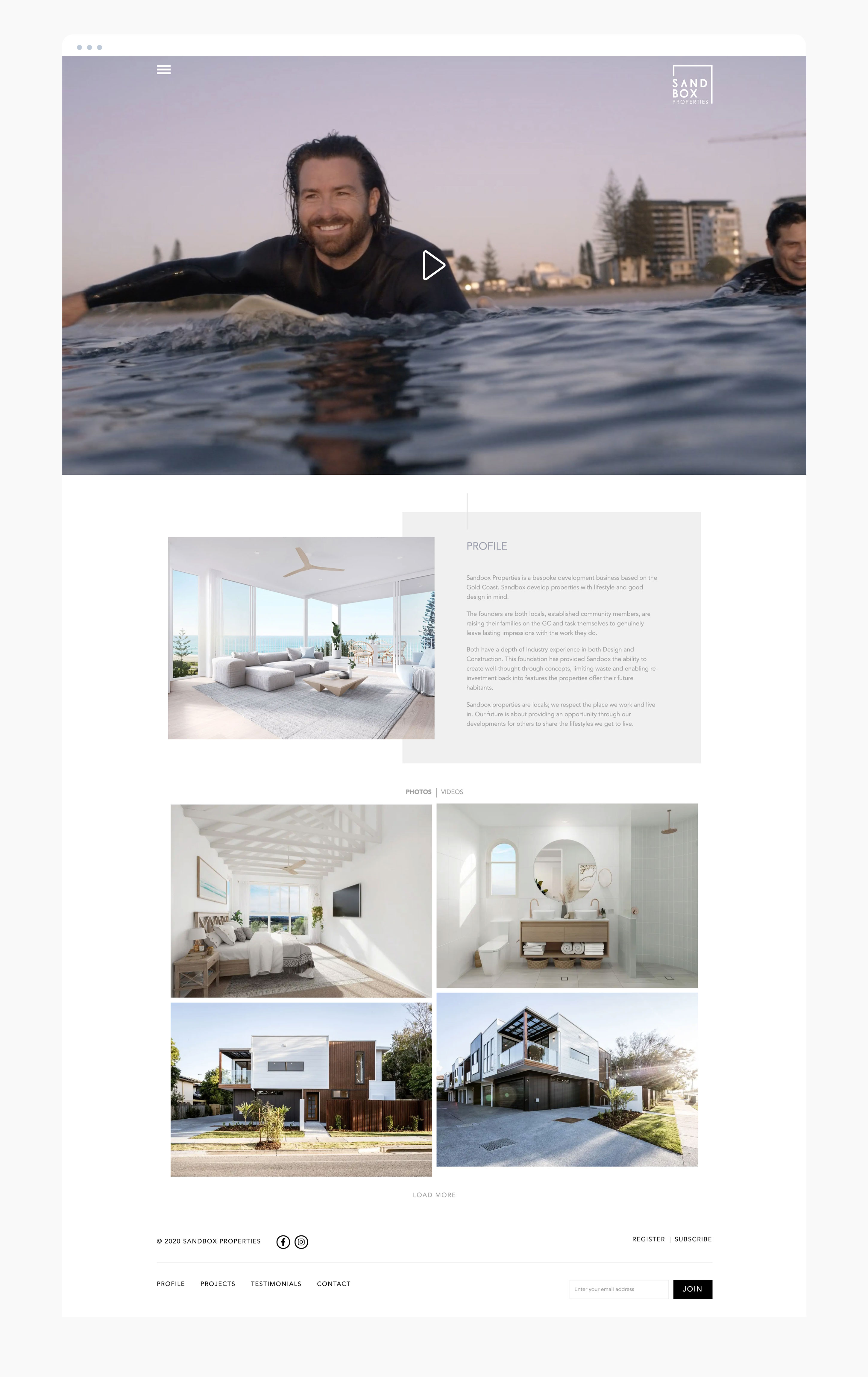 Leave a Comment